Trinity Lutheran Church VBS 2023!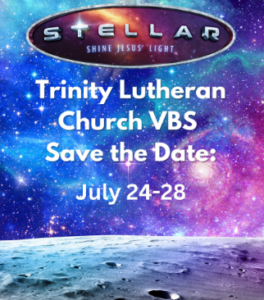 To register your child for VBS, fill out the form below and email it back to our church office at church@trinitybellingham.org or bring it in.
Please call us at

Call the church office at 734-2770
Vacation Bible School (VBS) is scheduled for July 24-28 from 9 a.m. to noon. This year's theme is "Stellar – Shine Jesus' Light" We need volunteers; please contact Mady Pinn at mmpinn.dce@gmail.com or the church office.