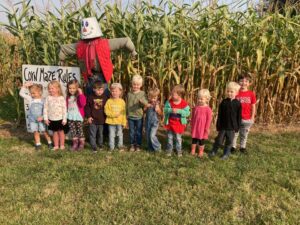 Trinity Preschool is opening up registration for the 2023-24 school year! We will have a new 5-day-a-week option for Pre-K. There are also openings in both the M/W/F and T/TH current classes.
At Trinity Lutheran Preschool, our teachers, Teacher Lisa & Teacher Amelia, skillfully integrate Biblical principles into the curriculum and provide an environment that is fun and challenging. Children are given the opportunity to express themselves, use their imaginations, build lasting relationships with teachers and classmates and become ready for the next level of school.
Call the church office at 734-2770 for more information, to schedule a tour, or to enroll for next fall.