Trinity's Leadership Team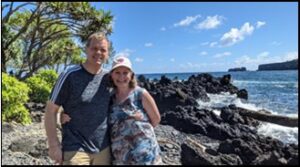 Rev. David Wagner –Pastor
Kim Wagner -Praise Worship Leader
Pastor Dave was installed as Senior Pastor at Trinity Lutheran on June 4, 2017. After serving more than 30 years as a pastor in North Dakota, he came to Trinity with his wife, Kim, knowing that they were placed here by God to serve the people of this community. Pastor Dave and Kim enjoy doing things together such as: taking walks, singing, visiting with friends and going to the movies. They met in college. Both were both involved in vocal music at the university. Music continues to be a big part of their lives. They enjoy singing with one another as well as with other people. Pastor Dave and Kim consider it an honor to sing with others and to others about our amazing God.
The Wagners have four grown children who live in different states. All of them are married. They have five grandchildren. Pastor Dave and Kim relish the time they are able to spend with their family.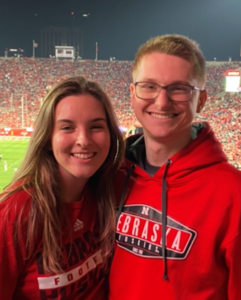 Mady Pinn -Director of Christian Education Intern
Mady has been placed as the Director of Christian Education Intern at Trinity Lutheran. She is a Concordia Nebraska Intern and is a part of God's great ministry for children all the way to the adults in the congregation. Mady and her new husband Adam traveled from Minnesota and South Dakota to their new home here in Bellingham, WA. Mady enjoys her time sharing God's Word and love to anyone she encounters! In Mady and Adam's downtime, they enjoy being involved with the Praise Band, spending time outside, fishing, bowling, watching TV shows and movies, and visiting with friends and family.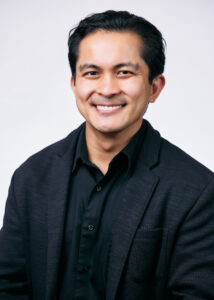 Gabriel Mañalac -Director of Music/Organist/Choir Director
Gabriel has served the Lord as Trinity's Music Director since 2018 where he has worked to uplift the worship experience through the cherished musical tradition of the Christian Church. He enjoys collaborating with the volunteers and staff of the various music ministries to inspire congregational singing and involvement in worship. One of the greatest joys of his work is when he hears the congregation sing out whether it be with the organ or the praise team! When not in front of a keyboard or choir, Gabriel enjoys camping with his wife and daughter, reading a book or comic, playing computer games, baking bread, and roasting coffee.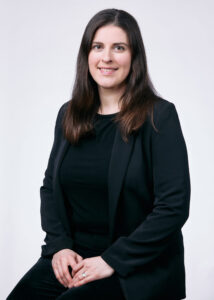 Rebecca Mañalac -Director of Bell Choir/Organist/Pianist
Rebecca serves as the Director of Handbell Choirs for Trinity Lutheran Church, and is pianist/organist for the Grace Notes Choir and the Praise Team. Rebecca also facilitates the Kids' Music Hour along with her husband, Gabriel.
Barry Kramer -Church Administrator
v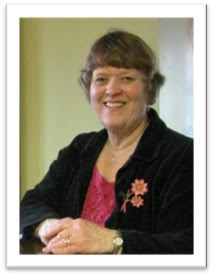 Sue
Knowlton -Office
A
dministrator
Sue Knowlton has been Trinity's church secretary since 2000. She is married to Howard; they have two grown children and four grandchildren. Sue enjoys listening to music, singing in the choir, gardening, pets, and flowers. She sees her work as an opportunity to be of service to the people of our congregation and community. Getting to know and working with the preschool children and their families is one of the benefits of her work.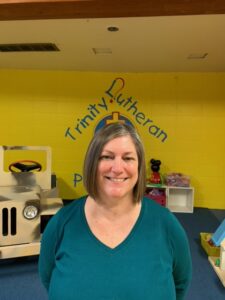 Lisa Burgess-Trinity Preschool Teacher
I am so happy to be Trinity Preschool's teacher. I will always do my best to ensure a fun safe environment where children will thrive and have a positive hands-on preschool experience. I have lived in Whatcom county, my whole life and I married to a wonderful husband Bob we have two sons Justin who is 28 and Camden who is 23. I have two wonderful grandkids Tessa and Miles. I also have two big newfie puppies they took take up most of my free time but some of my hobbies are reading, hiking and walking with my friends. I have been teaching preschool for 27 years and each year I look forward to getting to know all of your wonderful families.
Amelia Trotter-Assistant Preschool Teacher
I'm Amelia Trotter and my husband Paul and I moved to Bellingham in 2011 from Anchorage, AK. We have a daughter named Caroline and a son named Thomas who are both in elementary school. We enjoy spending time as a family camping, looking for beach glass, and getting out of town to explore all the areas around us. I always look forward to working with the children and getting to know them in the upcoming school year!