Our Beliefs
Trinity is dedicated to meeting the needs of our community and changing lives through Jesus Christ. We combine life-focused messages, a welcoming atmosphere and a variety of ministries for today's family and beyond.
We are a growing part of the worldwide family of Christian believers. As Christians, we recognize that we are imperfect and sinful. Without the mercy and love of God, we are without hope. However, God showed His true love for us by sending His Son, Jesus Christ, to live, suffer, die and rise again on our behalf so that we could become His own children.
We believe God is one God in three persons: Father, Son and Holy Spirit. We accept the Holy Bible as the true Word of God. Through an understanding of His Word and His active influence in our daily lives, God works to establish a loving and caring relationship with us.
The Sacraments of Baptism and Holy Communion are a visible means of God's forgiveness of our sin and acceptance into His family. Through worship, the Sacraments, prayer, Bible study, and Christian fellowship we are nurtured and strengthened in our Christian life and are able to continuously build our faith.
Jesus has called us to be His witnesses in spreading the gospel to all people and serving others as he did. As faithful Christians, it is our grateful response to Christ to live a life of love and service to others. We continually ask, "Lord, what would you have me do?"
Trinity is affiliated with the Lutheran Church-Missouri Synod" (LCMS).
Our Vision
As we align our vision for Trinity with God's vision for us, we pray that Trinity will:
+ grow larger not for the sake of being bigger, but to broaden our impact, our outreach, the breadth and depth of our ministry, in order to lead a growing number of people into a life-changing relationship with Jesus.
+ grow deeper in our love for God and others as we encourage each person to take the next step toward spiritual maturity. We will grow deeper in our spiritual practices, relationships with each others and our passion to be Jesus' disciples.
+ grow deeper in developing a culture of generosity. Blessed to bless others; changed lives to change lives!
+ reach a new generation with the Gospel message, inspiring and empowering them to lead the church of today and tomorrow as they meet needs and change lives through Jesus Christ.
Leadership Team
Meet the staff at Trinity Lutheran Church in Bellingham Washington. As you look through the following information, please remember that people are behind the print — people who would like to know you and seek God with you. Thank you for taking the time to learn more about us.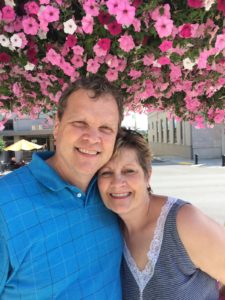 Pastor David Wagner
Pastor Dave was installed as Senior Pastor at Trinity Lutheran on June 4, 2017. After serving more than 30 years as a pastor in North Dakota, he came to Trinity with his wife, Kim, knowing that they were placed here by God to serve the people of this community. They have enjoyed getting to know the people here and have greatly appreciated the beauty of the Northwest. Pastor Dave and Kim enjoy doing things together such as: taking walks, singing, visiting with friends and going to the movies. They met in college. Both were both involved in vocal music at the university. Music continues to be a big part of their lives. They enjoy singing with one another as well as with other people. Pastor Dave and Kim consider it an honor to sing to others about our amazing God.
The Wagners have four grown children who live in different states. All of them are married. They have four grandchildren. Pastor Dave and Kim relish the time they are able to spend with their family.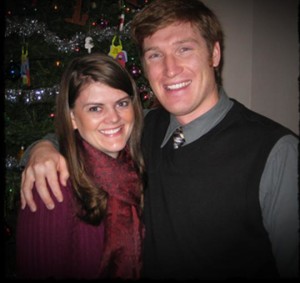 Youth and Family Minister – Andrew Young Andrew serves as the Youth and Family Minister at Trinity Lutheran Church. He is married to his lovely wife, Amy, and they have two sons, Wesley and Samuel. Andrew loves spending time with his family. He also enjoys hiking, hunting, fishing, and cross-country skiing. Andrew is very excited to be on staff at Trinity and to help our youth and their families grow in their personal relationship with Jesus.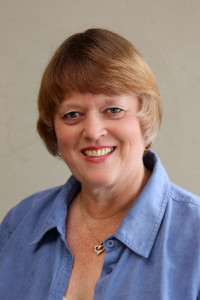 Office Manager – Sue Knowlton
Sue Knowlton has been Trinity's church secretary since 2000. She is married to Howard; they have two grown children and two grandchildren. Sue enjoys listening to music, singing in the choir, gardening, pets, and flowers. She sees her work as an opportunity to be of service to the people of our congregation and community. Getting to know and working with the preschool children and their families is one of the benefits of her work.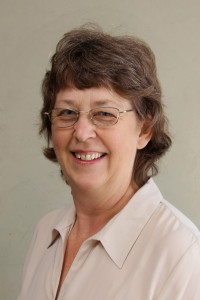 Deaconess – Sara Bormuth Sara Bormuth serves as a Deaconess at Trinity. Her focus is Christian Education and Children's Ministry. She is married to Greg with two adult children. Sara loves fishing and boating. Her greatest joy comes from helping people of all ages grow in their knowledge and relationship with Jesus Christ.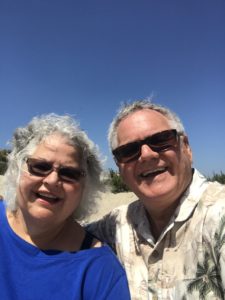 Administrator- Rod Hanson
Rod was born and raised in Bellingham and first attended Trinity at the age of 9. After graduating high school he served in the United States Air Force until his retirement after 21 years of active duty service. Rod then served as a USPS mail carrier for 22 years and retired again in 2016. He is married to his wife of 42 years, NaDean. They like to travel watch good movies spend time together and enjoy good food. Rod is very honored to serve as church administrator at Trinity. He looks forward to working closely with Pastor Dave, the church council and the entire congregation at Trinity Bellingham in the service of our Lord and Savior.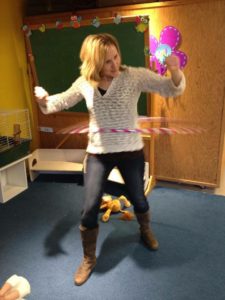 Preschool Teacher- Julie Smith
Julie is a Wyoming native who spent eight years in the Army (Go Army!). She is married with two children, Ethan (13) and Ella (9) and received her Bachelor's degree in development psychology from the University of Texas at Brownsville. She enjoys a great cappuccino, a good book and spending time with those she loves.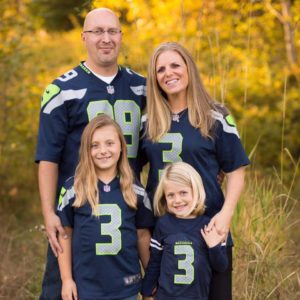 Preschool Assistant – Jessica VanNoy
Jessica was born and raised in Bellingham. She received her bachelor's degree in psychology from Central Washington University. Jessica is married and has two children. Kennedy is in third grade and Devin, a Trinity preschool graduate, is a first grader at Silver Beach Elementary. Jessica loves to play soccer and spend time with her family and friends.