At Trinity Lutheran Preschool, our teachers skillfully integrate Biblical principles into the curriculum and provide an environment that is fun and challenging. Children are given the opportunity to express themselves, use their imaginations, build lasting relationships with teachers and classmates and become ready for the next level of school.
We look forward to getting to know you and your children and having the privilege of educating them for the glory of God. Julie Smith is Trinity's preschool teacher and her assistant is Jessica VanNoy.
Call the church office at 734-2770 for details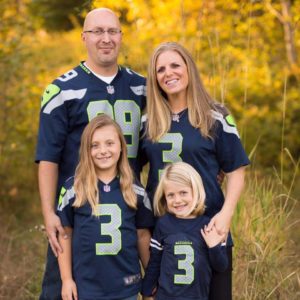 Jessica VanNoy is Trinity's assistant teacher.
Jessica grew
up in Bellingham and graduated from Bellingham High School. She received her Psychology Degree from Central Washington University. Jessica is married and has two daughters. Her youngest daughter is a Trinity Lutheran Preschool graduate. Jessica loves working with children and supporting them as they learn and grow. She is extremely excited to be part of our preschool family

!